A proposal by Nadine Esteve and Brigitte Cirla, lovers of artistic adventures far from the beaten track.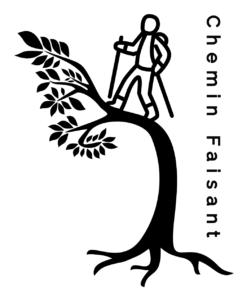 Literary, musical and poetic surprises await you along the paths, discovering an amazing heritage and talented artists.
Don't forget your imagination and headgear, we'll use it.
We are waiting for you to share this "Road #1". We anticipate 3 completely different ones in the year, calendar in progress.
Duration of the walk: 3h (including 1h30 of walking)
Bring a picnic and a bottle of water, walking shoes, sticks according to your needs.
On The Way#1 on April 29 was a real encouraging success in the Parc des 7 collines by secret paths following the water course from a cistern to an abandoned canoe area via surreal tennis courts, rock fountains and an abandoned mill. The guest artist was Christiane Simonet
Come and climb with us on amazing and unpublished trails between cities and hills.
Appointment on October 14 at 10:30 am at the Parking du chemin des fenestrelles, Aubagne 13400
Financial participation: 15€       Book here 
(Attention limited number of places.)
Date(s)
29 avril 2023
Parc des 7 collines 13011
History

On the Way#1

29/04/23,  in Parc des 7 collines, during 48h de l'agriculture urbaine.
Departure: Le grain de la Vallée, La Penne Sur Huveaune. Invited artist: Sylviane Simonet.

On the Way#2

 14/10/23, in  massif des fenestrelles,
Departure: chemin des fenestrelles

On the Way#3

Le 11/11/23, massif de Carpiagne